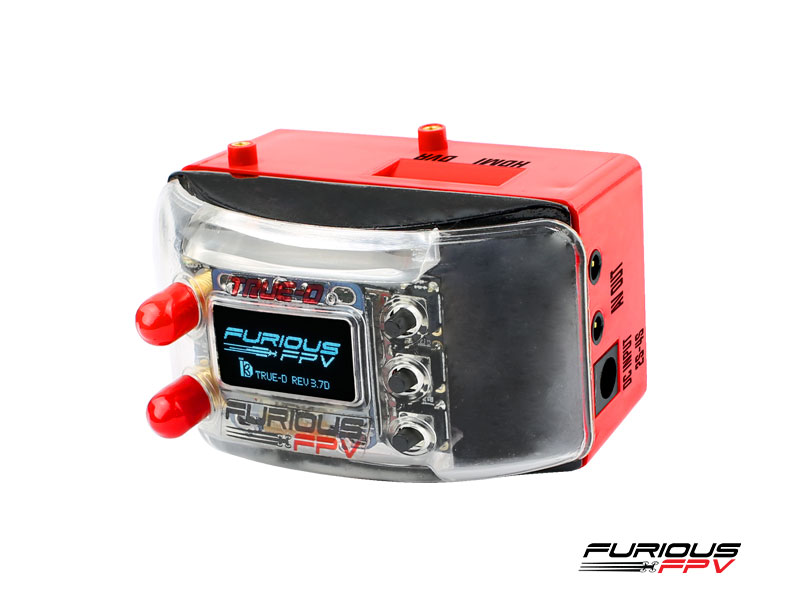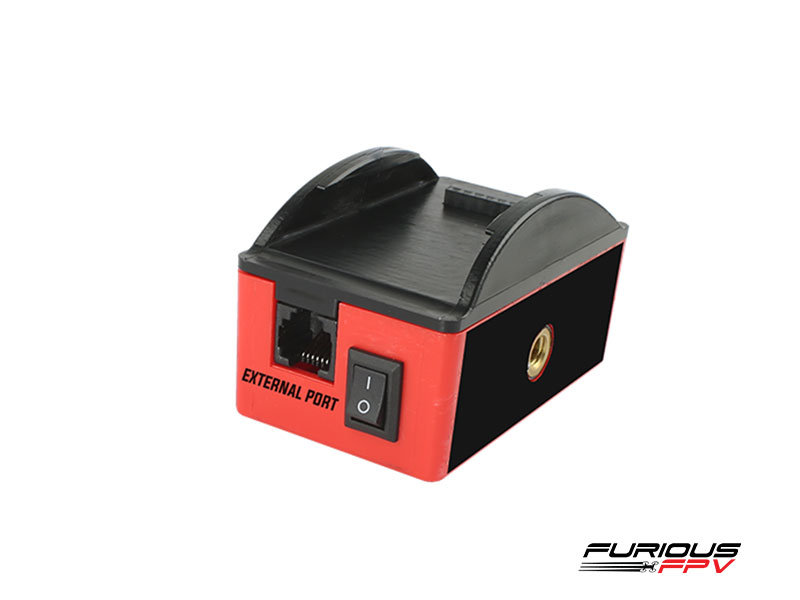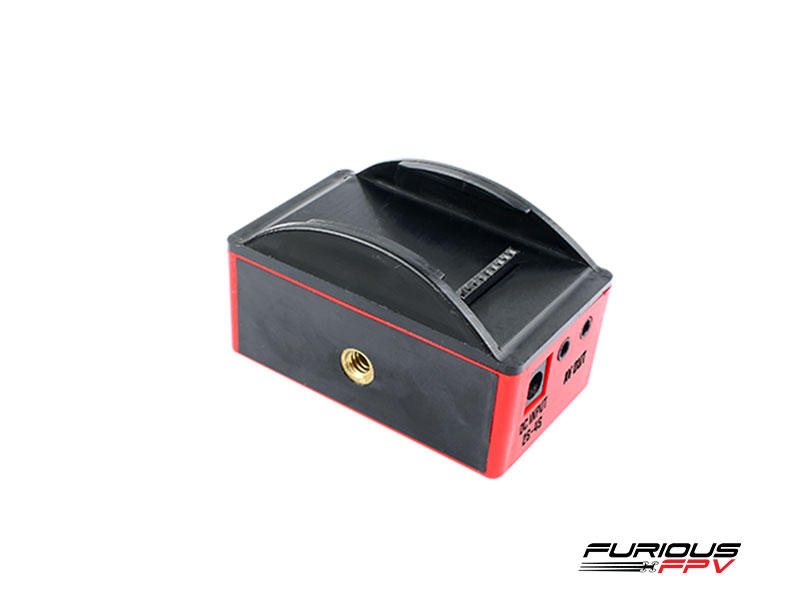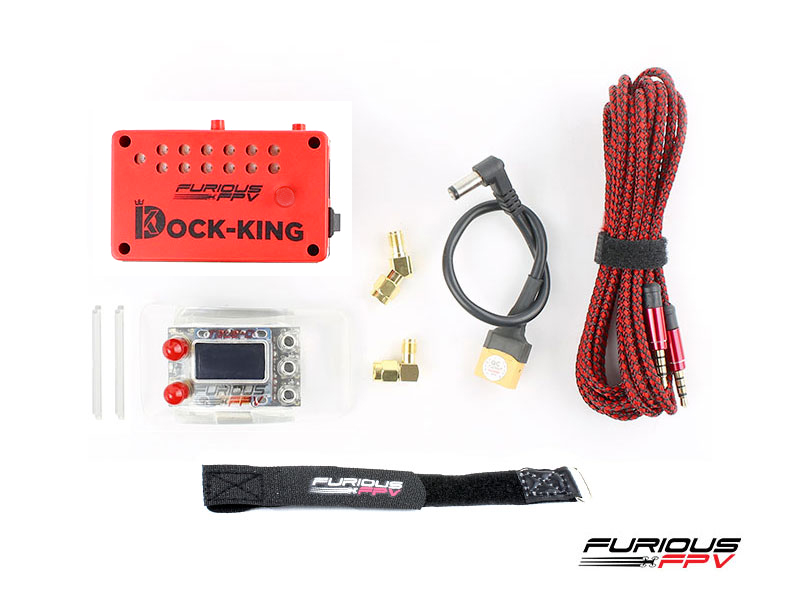 Furious Dock-King Ground Station Combo
¥ 19,900 税込
商品コード:
Furious Tuned D受信機とドッキングステーションのコンボセット!
ゴーグルに装着するよりも感度が良く、三脚などで高い位置に設置することが出来るため、よりクリアーな映像を受信できます!
電源のON/OFFが出来るスイッチも装備!
電源はFatShark純正も使用できます
Dualアウトプットでモニターなどにも映像を出すことが可能!

HDMIやDVR用の出力ポートも装備

スマートフォンでBluetoothで接続、設定も可能です
Specifications  
- Wide Input Voltage Range from 2S 7.4V - 4S 16.8V 
- Improved RSSI Algorithm 
- Improved DVR Image Quality 
- Compact & Easy to use 
- Personal race timing system 
- Built In Tripod Mount 
- Built-In Warning Buzzer 
- Dual AV Output Ports 
- External Outputs for HDMI & DVR 
- Integrated OSD with Real Time RSSI Signal Strength
- Ultra Simplified Setup via Bluetooth Smartphone Compatibility
- Requires True-D Hardware V3.0 or higher, Firmware 3.7D or higher 
Integrated OSD with Dual Antenna Feedback - Directional Nirvana.
Maximize your FPV experience with ultra clear video via the dual antenna feedback system. This dual feedback system allows you to monitor the signal strength of both antennas in separate fashion, allowing the very best direction to be chosen, along with the best antenna to be utilized.
Optimal Placement - Video Perfection.
Instead of relying on the movement of your head to dictate signal strength, you can now choose the best placement of your receiver system via the Dock Ground Station. This will optimize your video quality with far less video dropout or compromise, allowing you to focus on your flight without having to guess where to "look" to better your video quality & clarity.
Dual AV Output Ports - Sensory Delight.
Utilize your DOCK-KING to the max with dual AV ports, allowing you and your spotter to see the very same zero compromise FPV video feed.
HDMI & AV Output - Ready To Rock.
Pair the DOCK-KING ground station to any high end goggle set of your choice, with direct compatibility with the FatShark Attitude V3, Transformer, HD, or any other goggle system that accepts HDMI input capability.
Battery Voltage Info with Buzzer - Stay In the Know.
Integrated within the OLED screen of the TRUE-D system, you can keep up to speed on critical battery voltage. When the voltage gets too low, the built in warning buzzer is there to remind you that the DOCK-KING is ready for a recharge.
Personal Lap Time Functionality - Push Your Limits.
Keep tabs on your laps with the built in personal lap time function, allowing you to track your best laps without the need of a separate RF timer, thus simplifying your practice.
Smartphone Configuration Ready - The Ultimate In Simplicity.
Setup is a breeze with full smart phone configuration. Utilizing Bluetooth capability, there is no PC required, allowing on the fly adjustments with zero hassle.
Package includes:
- FuriousFPV Dock-King Ground Station

- True-D V3.5 cover (FPV-0253-S)

- Cables
  + AV Cable (Jack 3.5mm 4 poles) 
  + XT60 to DC cable 
- Battery strap 
- Portable User Manual